First Sunday's Jazz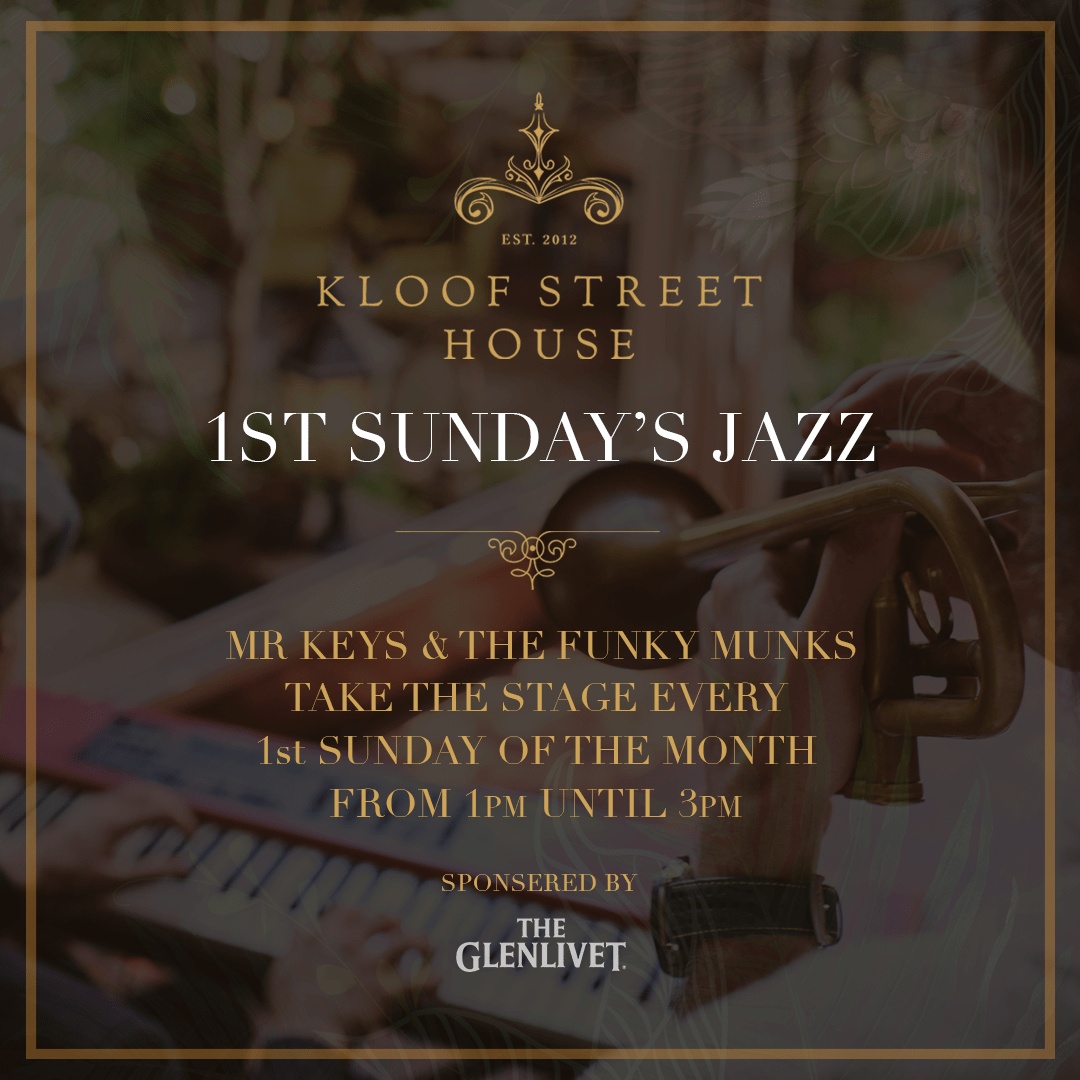 There is no better way to spend a Sunday afternoon, than listening to the smooth sounds of live jazz.
We host Mr Keys & The Funky Munks, for a jam session, every Sunday from 1 pm to 3 pm.
First Sunday's Jazz is an elevated jazz event in celebration of each new month.